Stamford
707 Summer Street, Suite 300 Stamford, CT 06901
203.425.4200
203.325.8608
contactus@carmodylaw.com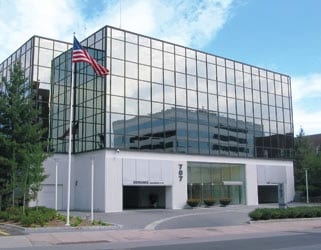 Get Directions
Carmody Law: Stamford's Most Experienced Legal Team
With roots based in Connecticut, Carmody Torrance Sandak & Hennessey LLP is one of the industry's leading law firms in Stamford, CT. We have over 100 years of experience in nearly 30 different areas of law. Being just outside of the metropolitan New York City area, Stamford is one of the nation's most popular international cities and is a natural hub for business professionals, business owners, and local residents. Whether you're a resident in need of personal representation or a Fortune 500 company in need of legal counsel, Carmody Law is the chosen law firm for residents all throughout Stamford, CT. Carmody Law has five convenient offices to choose from located across Connecticut. We have 75+ dedicated lawyers who are able and ready to fight for the justice you deserve.
Corporate Litigation and Personal Injury Representation
One of the many things that make Carmody unique is our diversity. Our legal team is experienced in a wide range of legal fields including personal injury law, corporate law, labor & employment law, environmental law, real estate law, and more. We carefully assign cases to attorneys who are experts in their field so you can rest assured your legal representation meets the needs of your case. We have successfully litigated countless cases because we fight to put your needs first. Combine our talent, standard of excellence, commitment to cost-effective client services, and proven track record of success, and this allows us to see things through your eyes which allows our clients to view us as true partners.
Get Your Consultation Today
Carmody Torrance Sandak & Hennessey LLP has been listed in U.S. News – Best Lawyers® "Best Law Firms" 2019. "Best Law Firms" is a publication that ranks law firms based on client reviews, responses provided by the Law Firm Survey, the Law Firm Leaders Survey, and Best Lawyers peer review. See for yourself why Carmody Torrance Sandak & Hennessey LLP is the chosen law firm time and time again for Stamford residents and corporations. Contact us today to get started with a free consultation.